Sleep better near

Union Square

Sneak in some shut-eye between Golden City adventures in our micro hotel rooms that offer a quiet refuge from the urban bustle of Union Square. Inspired by San Francisco and designed for your complete comfort, each room includes free Wi-Fi, a flat-screen TV, and a writing desk for your convenience.
Your Needs Met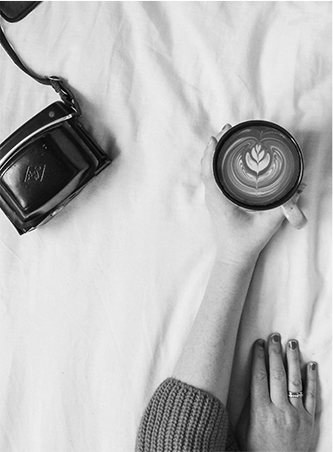 Free WiFi
Flat-screen TV
Writing Desk
Private Modern Bath
Hair Dryer
Iron/Ironing Board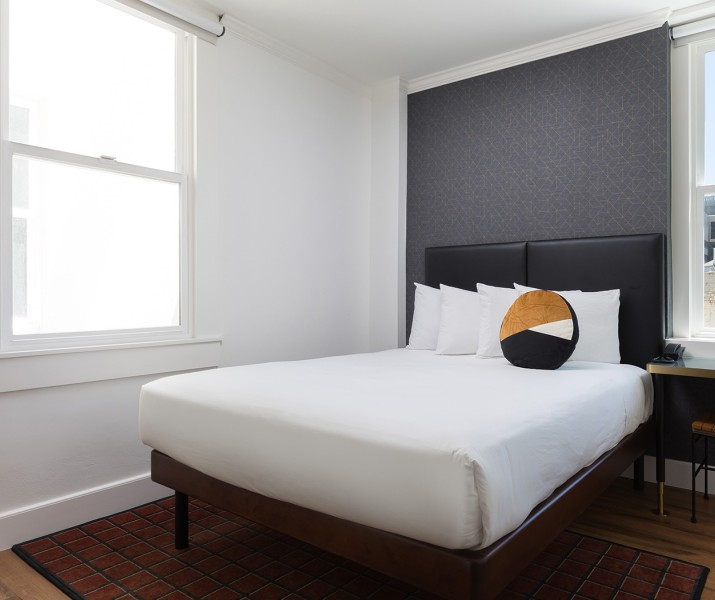 Queen Stratford Deluxe
Up to 4 Guests
Spread out in our largest hotel room with a larger Queen bed and central air conditioning to keep you cool. As the city's iconic cable cars rush past your window, enjoy modern essentials and much-needed rest in your Union Square, San Francisco, hotel room.
The New Standard Queen
Up to 2 guests
Channeling the San Francisco cool factor in more ways than one, The New Standard Queen offers refreshing relaxation from the city with central air conditioning and a Queen-size bed for two. Make yourself at home with free Wi-Fi and a private bath above the streets of Union Square.
Classic Queen
Up to 2 guests
Sink into simple sophistication in our Cozy Queen, featuring a Queen bed perfect for up to two guests. Decorated with thoughtful nods to quintessential San Francisco style, enjoy a private bath and in-room entertainment before drifting off to sleep in the Golden City.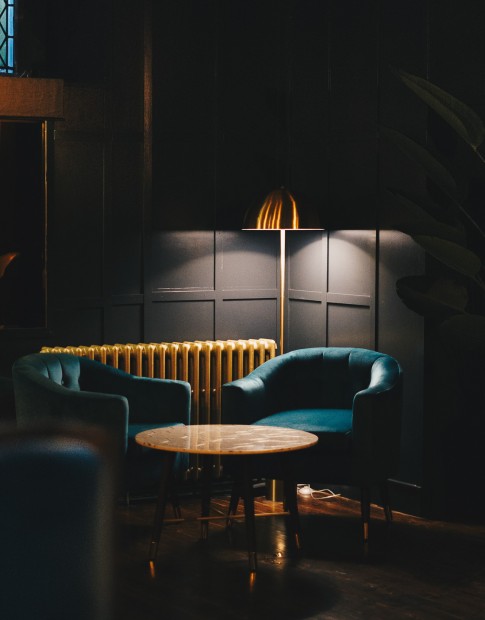 Meet Our Sister Properties
From the century-old Herbert Hotel to the laid-back setting and delicious onsite dining at The Bartlett Hotel and Guesthouse, our nearby sister properties offer their own distinct boutique hotel experiences with the same convenient proximity to Union Square and the best of San Francisco.